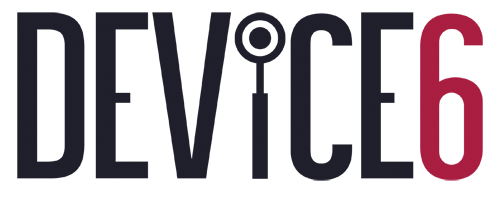 What does £2.49 buy you in the real world? The answer is not much. It can scrape you a hot drink at Caffe Nero; it allows you to emerge from M&S with a ham sandwich and a bottle of water or, if you're lucky, it'll nab you a DVD from Fopp and it'll still be of uncertain quality. Ultimately, you're not going to get much from that much pocket change but yet most people will still go out and spend it on those things – rarely will it feel expensive.
But when it comes to mobile games on iOS and Android, people baulk at the thought of paying a couple of quid for a fully featured new release. It's something that I find utterly baffling, particularly after I finished Simogo's latest release Device 6.
The "pricy" game, coming in at £2.49, is a unique text adventure in which the protagonist awakens on a mysterious island where mannequins, dolls and tape machines guide you deep into an eerie conspiracy. Plucking influences from sources as diverse as The Castle by Franz Kafka through to 1960s spy television serials, Device 6 constructs an utterly compelling experience that draws you in for at least three thrilling hours of gameplay.
In particular, the mechanics of the game create an incredibly unique and interesting experience. The use of text in the game to drive the narrative, form the basis of the puzzles and to guide the player's swipes and device rotation is ingenious. The audio creates an uneasy atmosphere with ease, interchanging quietly domineering instructions with chilling sound effects. And the art style reinforces both the narrative of the game with a "Penguin Classics" style while using 3D photos to provide valuable visual cues to help construct the island in the players mind.
It is, all things considered, a bona fide mobile classic; the exception to the rule that mobile games can't be engrossing and something that should be considered compulsory playing for anyone who considers themselves culturally well rounded, let alone gamers. So why then will the £2.49 put off the majority of people who head to the app store? What's the reason for missing out?
The answer to that question, in my book, is twofold. The first is that general consumers passing by the App Store still don't see gaming as an artistic form. While the majority of dedicated gamers will consider forking out for games which really push the artistic envelope, the majority of people simply want to be entertained. They want to play the game equivalent of the Transformers movie rather than sit down to watch Moon and push themselves a little bit, to appropriate Michael Bay for my nefarious purposes.
Second, and linked closely to that previous point, is a failure of most consumers to consider that there is value worth paying for. With entertainment the priority, free fun on the App Store that can be easily is considered a better bet than spending a couple of quid on something that requires a greater mental investment without a guaranteed return – irrespective of whether or not they're the kind of person blowing a couple of quid every lunchtime on a bagel or buying a coffee on the way into work.
How do we therefore solve this problem and make sure these games do get the audience and respect they deserve? In the longer run, there needs to be a considerable cultural change towards games that leads to the cultural acceptability that film and literature enjoys. The process is already underway with the emergence of award ceremonies from groups such as BAFTA and the ever growing segment of the population that identifies as a "gamer" and advocates that the form has artistic merit.
But, with that likely to take decades rather than months, there are some short term things that I believe everyone should start doing. The first is to play Device 6 – it is a sensational experience and well worth investing a lazy afternoon or morning on. The second is to open yourself up personally to paying for apps and to, perhaps, set yourself a small budget each month to buy them. Not only will you be surprised by some of the creativity on show, you'll support longer term growth and inventiveness in the industry that'll allow studios like Simogo to flourish while the Supercell/King/Kabam big boys hoover up the freemium cash.
Because ultimately games are worth the investment and, as Device 6 shows, they're capable of creating lasting artistic experiences that'll stay with you a lot longer than your morning caffeine injection will.
Download Device 6 by Simogo on iOS here